TVM Series Vertical Mixers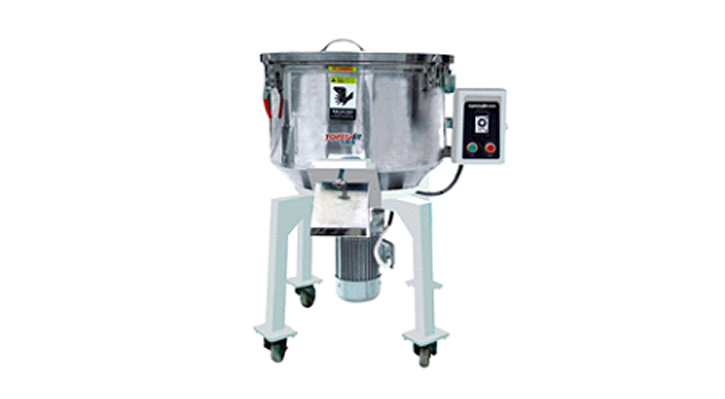 TVM Series Vertical Mixers:
Vertical Color Mixers are equipped with vertical paddles form vortex to mix material fast and homogenous within short time, low power consumption, high efficiency. Vertical structure with castor wheels for easy moving, small footprint. To adapt imported vertical type of speed reduce motor features with low noise and durable in use.
Features:
Material Pail is made of stainless steel, well soldered result in durable service life , smooth surface is easy for cleaning.
Pail lid is equipped with safeguard switch for ensuring safety absolutely.
The mixing capacity is excellent which can finish mixing within short time with high efficiency, low consumption.
Fully hermetic design ensures no dust contamination.
Small footprint, castors device easy for movement
Mixing time can be set from 0~30 minutes.
The Mixers employ vertical gear motor to ensure low noise and durable service life.
Pail lid and bottom are pressed with precise matching, more durable.