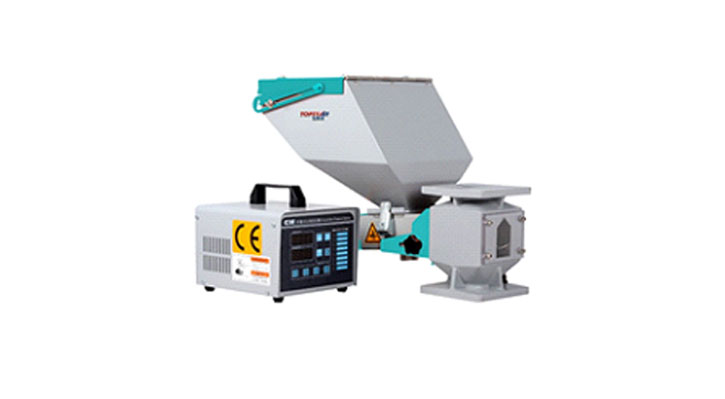 TSM Series Screw Dosers:
Screw Dosers are extensively used for precise auto-proportional dosing & blending of virgin, regrind materials, masterbatch and other various additives. The microprocessor accurately controls rate of revolution of a motor for high precise metering with an accuracy of ±0.1% from set points. This series can be used on the differential applications with injection molding machines and extruders. A brushless DC motor is used for this series. The dosing screws are offered with various size: 16, 20 and 25 for developing diverse models with throughputs from 0.1~200kgs/hr. TOPSTAR developed double-color & triple-color screw dosers according to customers' various demands which can be satisfied with diverse applications.
Features:
Digital microprocessor can process masterbatch & regrind material by metering accurate percentage.
Module dismantled design, easy for change screw and sleeve.
Using brushless DC motor features free from maintenance and long service life.
The dosing unit is removed from discharging seat without material leakage,monitoring material level from the sight – see – through window on the side of transferred seat.
50 sets of parameter recipes are available for permanently recording and reading function, operating machines quickly without adjusting parameters again.
Forced material cleaning function is convenient to change masterbatch.
Feeding base adopt different channels for material & masterbatch separately,easy change material & masterbatch within short time.
Material level detection sensor is available as option, alarm for material shortage.
Screw dosers can set metering time to avoid annoyance for unstable materbatch volume while working with injection molding machine because of different time for every cycle of metering.
It can operate with main screw of extruders, acceleration and deceleration simultaneously.