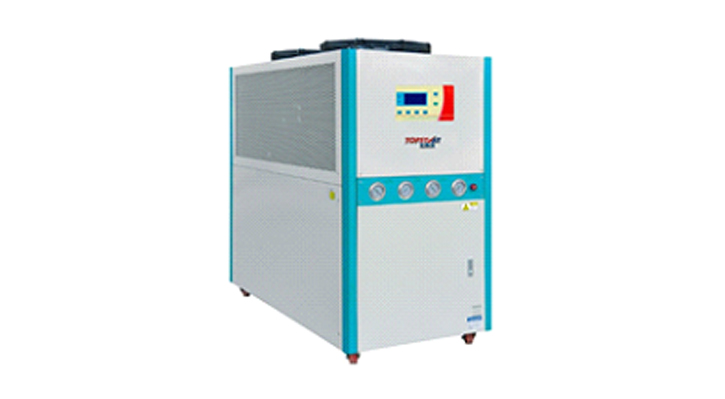 TCA Series Air Chillers:
Air Chillers adopt fin condensers (without need of cooling water) with the features of rapid heat transmission and excellent heat dispersion. This series can be afforded cooling ranges from 5~35℃, even lower to 3℃ (temperature controlled accuracy at ±1℃). The compressors' power range from 3HP~50HP and cooling capacities range from 7800~ 128570 Kcal/hr.
Features:
To adopt imported superb compressors and pumps to ensure safe & quietrunning, power saving and durable service life.
To adopt with internal 304 stainless steel insulated water tank  durable service life for easy cleaning & maintenance.
To employ microcomputer with easy operation which can control temperature within ±3 to ±5 precisely.
Complete safety devices including power reverse phase & power short phase and anti-freeze protection.
Unique design for condenser and heat- dispersion unit result in excellent heat-exchange effect.
Ultra low temperature type of chillers can reach below -15℃.
To equip with electrical current overload protection, high & lowpressure switch, electronic timer delay safety device. It will alarm to display faulty while any malfunction occurs.
Chillers for anti-alkaline & anti-acid type can be customized.