KT-R (Rotary Table) – Rotary Vertical Injection Moulding Machine Features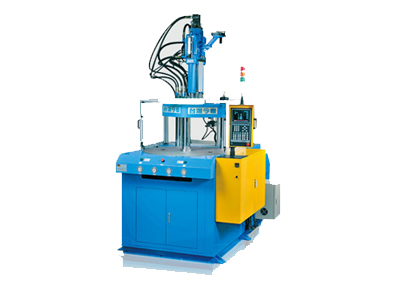 This machine offers a wide range of programmable functions including automatic inclusion, extraction and fully-automatic production.
Direct-pressure mold clamp allows even injection force, and the relatively low pressure means maximum precision and an incredibly smooth cycle of operation.
Dual-cylinder injection system offers high injecting pressure for fast operation, making this Rotary Vertical Injection Moulding Machine your best choice for production of thin items.
Choose a platen or a rotary plate in accordance with the type of products to be injected, in order to achieve the best possible in feed and injection effects.
There are also many other control systems that facilitate flexible production and keep costs low while maximizing precision.
Vertical mold clamping and injection, small footprint and high degree of precision. This machine is ideal for injection of medium and small products with inclusions.