Hopper Dryers – THD Series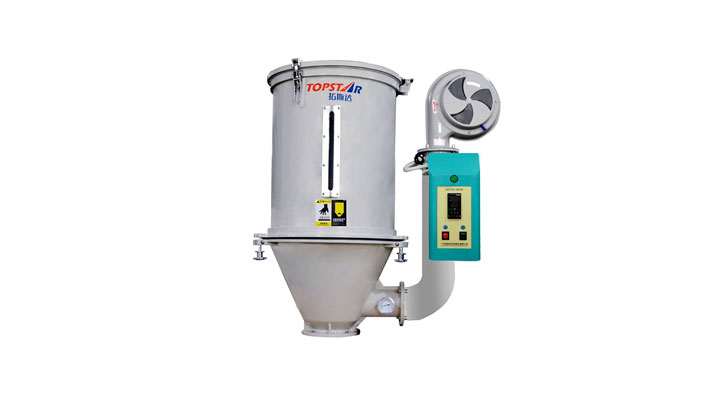 The THD series hopper dryers offer an effective and low cost solution for plastic material drying. We are providing Hopper Dryer to our respected customers. Damp material due to moisture absorption during packaging, transportation and recycling is dried efficiently by hot air recirculation.
These hopper dryers can be directly mounted on the moulding machine for quick drying and space saving (optional floor stand available).
Hot air blows evenly from bottom to top. Hopper dryers available with capacity ranging from 12Kg to 1000Kg.
Our offered Hopper Dryer is widely used for drying plastic material by absorbing moisture, Hopper Dryers are mainly applied to plastic material drying.
Hot hair recyclers to make hot air from a semi closed circulated loop to speed up hot air circulation for shorten heating time to achieve energy saving up to 30%. Safety device with over heat and over load protection.
Features:
Uses hot air diffuser for even hot air flow to improve drying efficiency.
Unique hot air inlet elbow design can prevent dust piling up at the bottom of the pipe heaters to avoid burning.
All material contact surfaces are made from stainless steel to eliminate rust and material contamination.
Hinged hopper base provides easy access to hopper tank for convenient material change and cleaning
Proportional deviation temperature controller for accurate control.
Overheat protectors to prevent accident by human error or mechanical fault.
Overheat indicating light, motor breaker and overload relay standard.
Quick cooling blower.
Preheat timer and double insulated hopper are available as options.