TCDH Series 3 in 1 Compact Dehumidifying Dryers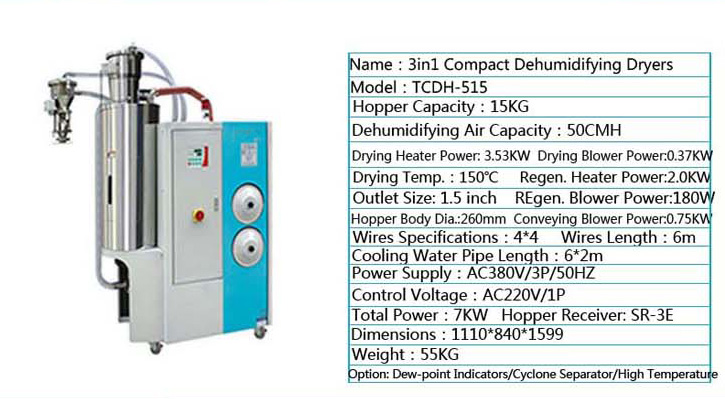 Dehumidifying Dryer:
 This series integrate the function of dehumidifying, drying, and two-stage conveying into one unit with compact design to save space, ideal to high demands of automation system and limited working space. It adapts PLC controller with the superior features on easy operation, stable function, and low power consumption. The drying air flow ranges from 50~400 m3/hr. In addition, we design optic class 3 in 1 compact dehumidifying dryers for optic products to satisfy with customers' various demands.